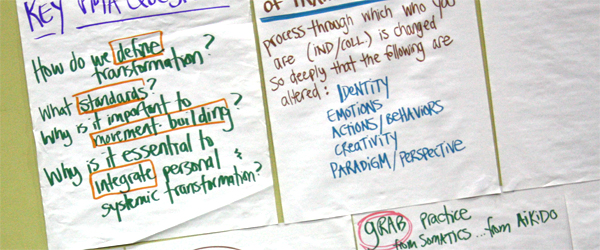 Training for Change: consulting, workshops & retreats
InnerWork + Knowledge = Authentic Power.
Balance your life using both inner wisdom and practical modern skills.
Training formats include: one-on-one coaching, workshops, daylongs, courses, weekend retreats and certification programs:
· Meditation & Contemplative Disciplines
· Leadership & Personal Authenticity Development
· Conflict Resolution & Community Building Skills
· Nonviolence, Communication & Relationship Training
· Mission, Values & Outcome Alignment
Our signature trainings bridge the technologies of science and spirit, human consciousness and heart, to achieve lasting change for both organizations and individuals:
· Embodied Transformative Leadership: spirited leadership, team-building, organizational evaluation & development
· Training & Consulting: skillful guidance assures meaningful inclusivity to balance and strengthen any organization
· Warrior-Spirit Training: integrative training system for self-awareness, communication & social responsibility.